Welcome to the first ever VIRTUAL MAGIE Showcase!
On the days listed below, we will feature videos that MAGIE 2020 exhibitors created to share information about their products and positive messages about our industry.
In just a few minutes each day, you can participate in MAGIE by watching and sharing these videos with your co-workers and colleagues. We miss seeing everyone, but these short videos remind us all what MAGIE means to our industry.
Here we go........!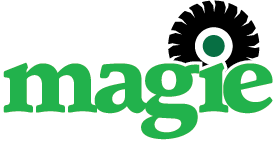 ---
Week 1
August 10
Altorfer Ag Products - AGCO Application Team Member Greg Pumo along with Altorfer AG's Salesman Lee Emerick discuss the 2020 Virtual MAGIE Show. Please take a moment to visit our social channels as well as ApplyLikeAPro.com for the latest updates. We wish everyone a safe 2020, and look forward to seeing you in 2021! Link to the video: https://youtu.be/SHegxI8BWPI
Trail King - Trail King has multiple products to round out your ag hauling needs. From low beds to side dumps, grain trailers to tagalongs…no matter the size of your operation we can find a solution that's just right for you. For more information, contact your nearest dealer or visit trailking.com. Link to the video: https://youtu.be/QziBB6a2xCI
Ameren Efficiency Program - Ameren Illinois offers unique energy solutions for your business. Energy consumption is a huge factor on Illinois farms. Ameren Illinois can show Illinois farmers and businesses how to save energy and get money back on energy efficiency projects they are doing on their farms or energy efficiency products that they purchase for their farms. Link to video: https://vimeo.​com/352574149/59b8212c45
Raven Industries - Raven shares first hand comments from customers on their Visual Guidance system. Link to video: https://youtu.be/sywz8C9fM3I
August 11
GVM - Since 1986 GVM Inc. has looked forward to exhibiting at MAGIE. Joe Anderson, Vice President of Sales, speaks about missing MAGIE this year, highlights what would have been on display, and discusses what is to come for MAGIE 2021. Link to the video: https://youtu.be/7eti94yZGAI
Marcus Construction - Bill Strack shares a sincere message to our members during these difficult times. Link to the video: https://youtu.be/Q4JllSRZfEc
August 12
John Deere/Hagie - View the John Deere/Hagie video to learn about the CommandDrive all-wheel drive system as well as the F4365 High Capacity Nutrient Applicator with a Liquid System. Link to the video: https://youtu.be/zNDEV5ydqQo
Adams Fertilizer - We know you can virtually smell those pork chops cooking on the grill but since you won't be able to partake in the delicious chops cooked by the Adam's team, you now have the chance to win a grill to cook them yourself! Click on our video to find out how to enter the drawing. Link to the video: https://youtu.be/dajKa7e3IW4
New Leader - We will miss visiting with each and every one of you at MAGIE, but we want you to know that New Leader is continuing to help our retail partners remain productive and profitable. Watch our video to find out how. Link to the video: https://youtu.be/0kb87whslE4
Murray Equipment - We will miss seeing you at MAGIE this year but looking forward to visiting with our valued retail partners in 2021. Link to the video: https://youtu.be/igVXC-tS9F4
August 13
DAKK Manfacturing -

We will be giving away a YETI Tundra LIVE on our LinkedIn page, Monday, August 31

st

. To enter for a chance to win, please click the link below, fill out the document and then go to our LinkedIn page, DAKK MFG, LLC. Be sure to follow us on LinkedIn to keep up with the giveaway.

Link to the video: https://www.youtube.com/watch?v=ELGbA-HE-ck

Prize Drawing Form: https://bit.ly/2WKfRqJ
Unzicker Equipment - Since we couldn't have a face to face meeting with you at MAGIE, we put together this great video of a few pieces of equipment we have on our lot. Mention MAGIE when you call and get special discounts on select equipment! Link to videos: https://youtu.be/OjJuKfH53lk
Week 2
August 17
August 18
August 19
August 20