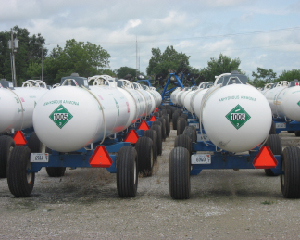 Illinois Department of Agriculture requires "Competent Attendant" training once every three years for employees that handle, store, transfer or transport anhydrous ammonia at any bulk anhydrous ammonia storage facility. This online training serves as a temporary certification for new or part-time employees who were unable to attend in-person training.
"Temporary Certified Competent Attendant" means a person who has successfully completed a Department approved online training course and received a certificate of completion.
The certificate will expire on July 15 or December 31 as indicated on the certificate and cannot be repeated or renewed.
Any further NH3 training must be an in-person training session.
ATTENTION: This training is not Grower/Farmer Training
If you are a Grower/Farmer needing online training please click here to go to
the Illinois Department of Ag's website.